What is it about Golf?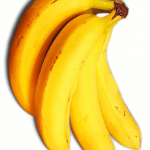 Talk about mixed emotions, the 2009 British Open was a roller coaster!  It hurt my heart to watch Tom Watson's collapse on the 18th hole, but I was happy to see Stewart Cink get his first major championship.  In the press conference after the championship, Watson admitted that he hit the perfect shot with the wrong club.  And what about Andy North's jinx?  He stated that Tom Watson would make the putt, and win the tournament.  We all know what happened next.
The most interesting point I heard was Curtis Strange's breakdown of why the game goes away with age.  I, like most people, assumed it was the physicality that went away.  Flexibility, strength, etc.  Strange said it was the ability to focus that went away.  The ability to maintain that mental toughness, and remain in the zone for the amount of time it takes to win a golf tournament.  Jack Nicklaus added to this point in a phone interview, during The Open coverage.  Basically, he said that it is in the hands, that you don't have the feel that you did when you were younger.  You could hear in Jack's voice that he was rooting for Watson, but he just didn't think he had it.  If you really watched The Open, you saw Watson lose that tournament early on.  Watson was not making putts all day, leaving everything short.  He dropped 3 strokes and was pretty much out of it, but luckily the field fell back to him.  When he walked up the 18th fairway, he knew he had stolen one, and he knew it was over.  When he hit that 8 iron 2nd shot, he knew he couldn't have hit it any better…that was the problem, it should have been a 9 iron.  That's when he started to realize that the tournament was still over, but with a different result.  The playoff was obsolete, the tournament ended on 18.  So Watson only gets to win 5 British Opens.  I don't think he's looking for any pity.  And who knows, can he do it again next year at St. Andrews?  We'll see.
What is it about golf that we love so much?  Is it being outside, enjoying the weather?  That's part of it, but we still play in the heat, rain, wind, etc.  Is it the competition?  Yes and no.  It's fun to compete against others, but I think the major competition is against ourselves.  We have the opportunity with every shot to be great, at least for that one shot.
The fraternity of golfers is made up of hackers, bad golfers, good golfers, great golfers, hustlers, club pros and touring pros, but we all have one thing in common.  We love golf and we hate golf.  It all depends on when you ask us.
A bad golfer thinks, "I hope I don't miss this putt."
A good golfer thinks, "I have to make this putt."
A great golfer has already made the putt.
Wherever you fit in, just keep playing.  Well, gotta go, it's my turn.  God I hope I don't miss this putt.