Thursday, September 24th, 2009
We will have live updates from Live Talking Monkey Correspondent, Beak, at the Great American Beer Festival in Denver, Colorado.  Right now he is volunteering at the GABF, living the dream, with more updates to follow soon.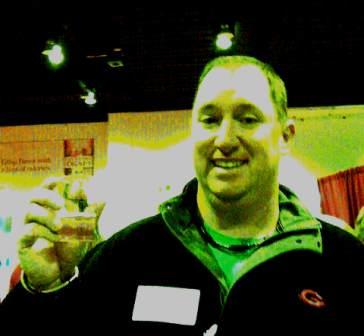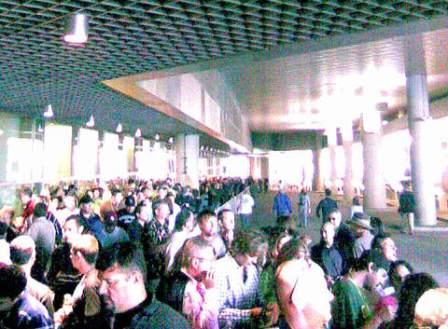 Looks like the popularity of this festival is finally picking up.  They may make it after all.  I'm glad Beak's looking back instead of forward.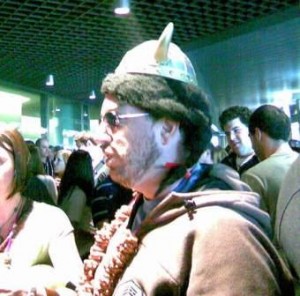 Beer-Con? 
"Um yes, this is my first time here.  Which way to the beer?"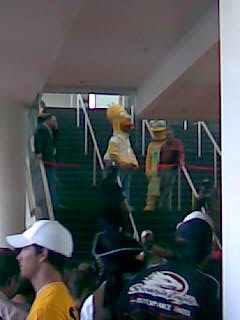 "Doh!!!  What do you mean there is actually no such thing as Duff Beer?"
Here it is, the Great American Beer Festival.  Looks pretty big.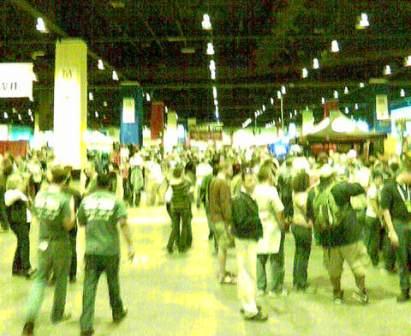 Here are a few of the beers our correspondent sampled…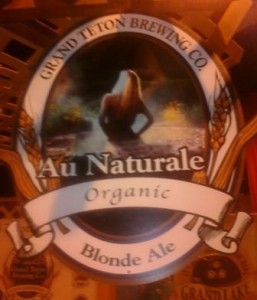 Mmm.  That looks pretty tasty!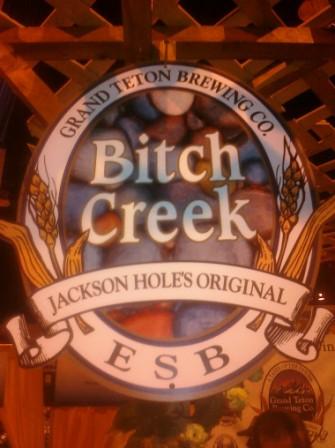 I'd hate to be stuck up there without a paddle…Hope the beer's good!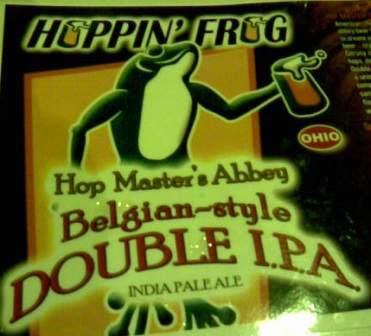 Pretty Hoppy?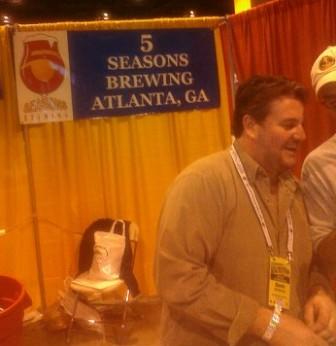 Atlanta's in the house!  I believe that's Kevin McNerney, (formerly of Sweetwater),from the 5 Seasons off of 285 and Roswell Rd.  They have two more locations: One on Old Milton in Alpharetta and a new one farther into Atlanta.  Good to see them represented out West.  I wonder what competitions they entered?
And now for some of the characters attending the GABF…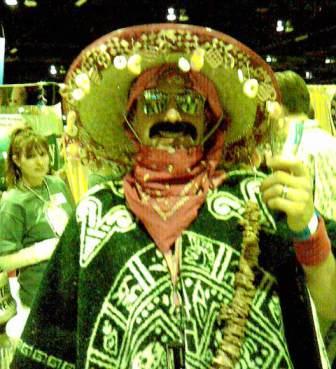 "Yo queiro mas cervesa, mucho mas cerveza!  Ehhhh, Heh Heh Hehhh!!!"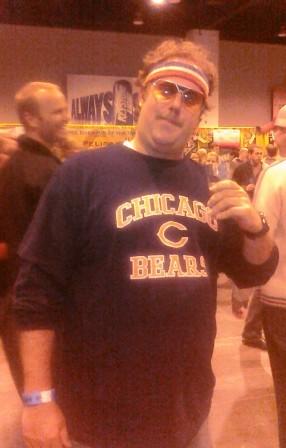 "Daaa Beers!"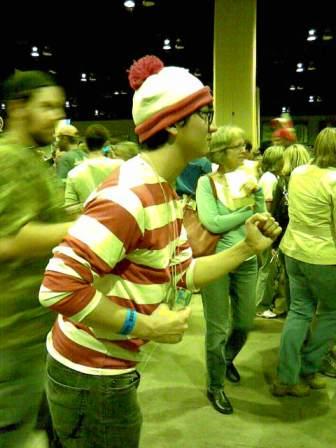 "Okay, I give up.  Where is he?"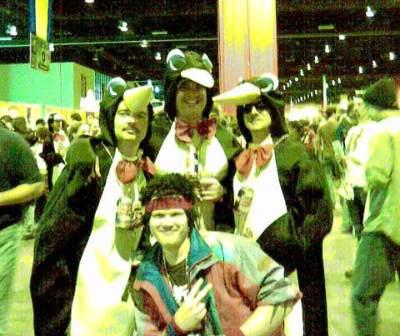 3 penguins and Hot Rod???
Let's check back in with Beak…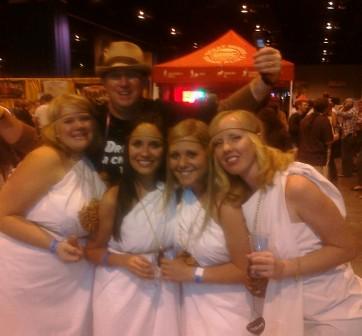 I believe our top correspondent has lost his focus.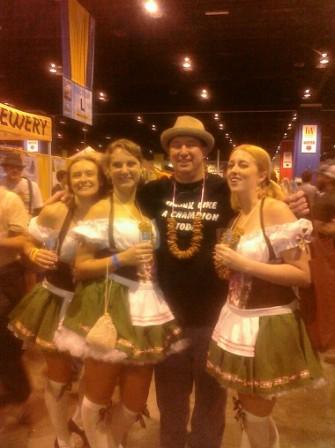 "Okay, you girls are German.  Who wants to play 'hide the sausage'?"
Beak's final report was brief, and summed up the whole night perfectly,
 "Drunk."
For those of you interested, please check out the GABF's website…