Friday, October 16th, 2009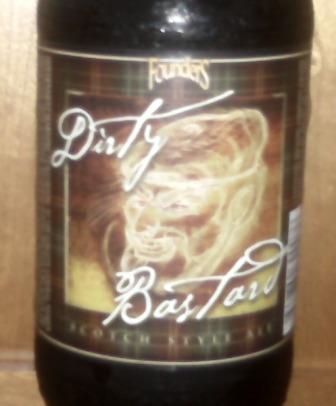 Dirty Bastard
Scotch Style Ale
8.5% ABV
Founders Brewing Co.
Grand Rapids, MI
Dark brown color, opaque.
Super malty aroma, burnt caramel?
He's a Wee Heavy!  It's like sipping Scotch, but it's a beer!  Super malty with a hop kick, peaty finish.  Taste a little tea, coffee and dark chocolate in there. Good beer.  I wish they sold Founders in Georgia, had to buy this one in N.C.  Love it!
Saaalut!!!
9 bananas!