Thursday, July 16th, 2009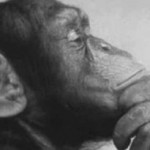 I wasn't a huge sports fan when I was a kid.   There's an infamous story of me convincing my mother to leave a Georgia game to go buy "The Jacksons: Victory Tour" tickets.  I  was only 10 or 11 years old, but I'm still a little embarrassed.
I was never really good at sports, so I didn't get into them enough to become a big fan, back then.   Now I love sports…Seriously, I do.  I remember my first big goal in Elementary School basketball.  The County Line Rebels were inbounding the ball in a close game against the hated Statham Elementary.  Somehow I was left all alone.  I mean all alone, there was nobody around me!  I yelled to my teammate, who was inbounding the ball, "Throw it, I'm Open!"
He did throw it to to me right at the top of the key.  I dribbled, took a few steps and layed the ball in perfectly, outsmarting all 5 of our opponents on the court.  I was ten feet high running back down the court, until I looked over at my coach.  She was shaking her head and screaming "NO!!!" with this strange, perplexed look on her face.  My gait slowed and the weight of my feet grew exponentially as I realized I had scored a goal at the wrong end of the court.  All my teammates just stared at me and shook there heads.  The game was close, we only lost by 1 point.  That was the closest we came to winning a game that season…Or the next.  Surely they've won a game by now, it's been 20+ years.
My next great sports moment was, 'The Hit', I got in little league baseball.  I was always better at being hit by the ball than actually hitting the ball.  In one game, this hulk of a kid was pitching and had hit like 5 out of 7 batters before they pulled him.  His replacement was swinging on deck, over by our dugout so I started to talk to him.  I said, "Man I am glad you are in the game.  I'm up next and I did not want to get hit by Andy!" 
Now, I don't remember him verbally responding, but I do remember the immense pain in my calf/shin when he threw that fastball low and inside to me.  I screamed and cried, and wouldn't look at my leg because I knew it had been snapped in half.  The doctor ran out onto the field and carried me off.  Turned out I was fine, but mighty sore for a while.  I know you did that shit on purpose, Dietzel!
So anyway, I got hit many more times and became much more focused on avoiding contact between my body and the ball and less concerned with making contact between the ball and the bat.  Ironically, the hulk I mentioned earlier had grown a few feet and was now on my team.  We were in a very important and close game and I was next up to bat.  My seemingly seven feet tall teammate told me simply, "Either get a hit, or I'm going to kill you."   Now that's motivation!
I don't remember the count, and I don't remember the pitch, but I remember the feeling when my bat made contact with the ball.  It was a line drive just over the head of the opposing first baseman and down the right field line, rolling all the way to the fence.  Man, I was wide open, running towards first.  My coaches were going crazy, our bench erupted, and I was on the way to an easy triple, possibly an inside the park homerun.  I rounded first and was on the way to second when I noticed what the other players had been complaining about the whole game.  The infield had recently been sanded with about 2 inches of very loose sand and my upper body was suddenly way ahead of my feet, which were trapped in quicksand.  I think I was only about 5 feet from second when I finally landed on my face and chest, knocking my breath away.  I got to my feet as quickly as I could and staggered to second.  I was safe, but that was as far as I was getting.  I think I did eventually get batted in, but my moment of glory was severely diminished. 
In Middle School, I was probably one of the best 5th string cornerbacks that ever played for the Bullpups football team.  In one of our first practices, I was having a lot of trouble keeping my pants up.  They were a little big and I had to pull them up about every 10 seconds.  During one play I sprinted diagonally across the field, closing in on our tight end, who was streaking down the middle of the field.  I hit him and wrapped up, but he was a good bit larger than me and proceeded to push me down the field.  Out of the corner of my eye I saw a black blur that was our insane middle linebacker, wearing a Mean Joe Green jersey, flying through the air to assist with the tackle.  His helmet landed squarely on both of my wrists and we all went down in a clump.  As I got up, I simultaneously realized that:
A.  My pants were down around my lower thighs.
B.  My hands didn't work any more.
I spent the rest of that practice trying to pull my pants up with the two noodles that used to be my hands and wrists.
I wrestled in high school and, unfortunately, earned the nickname of Fish.  I spent most of my time flopping around on my back.
I played on the golf team in high school and shot a record 72 in a tournament one time.  The coach pulled me aside and said, "Son, that's enough, there's really no need to play the back nine."
Eventually I did become a rabid sports fan.  I was raised on Georgia football, but was too young to really appreciate the 1980 National Championship season.  I have been impatiently awaiting the next one ever since.  I was drawn into the NFL by Mike Ditka, Jim McMahon, Walter Payton, The Fridge, Richard Dent, Willie Gault, Matt Suhey, Mike Singletary, Kevin Butler, and the rest of the 1986 Super Bowl Champion Chicago Bears.  I was also a huge fan of Dan Marino, Joe Montana, John Elway, and many, many other Superstars in the NFL.  I always cheered for the Atlanta Falcons and jumped on the bandwagon with both feet during their amazing playoff run to the Super Bowl in 1996.
I became a huge fan of Nascar after attending my first race at the majestic Talledega Motor Speedway.  Bill Elliot was my driver and I followed his progress religiously every weekend until his effective retirement.  If you loved Bill, you subsequently hated Dale Earnhardt.  I regretfully cheered when Sterling Marlin got into Dale at Daytona, and put him into the wall.  I didn't know at the time that his wreck was the perfect storm and would tragically end his life.  I never liked him as a driver, but definitely respected his accomplishments, talent, and ambassadorship for the sport.  Jeff Gordon's immediate success annoyed me to no end, especially when he won the Winston Million; a feat that only Bill Elliott could claim for a long time before that.  I have since grown to admire Gordon's longevity and continued success through many different challenges.
I loved the run the Atlanta Braves in the 90's and early 2000's and think now we may be in the midst of a long period of rebuilding, hopefully returning to the top of the National League soon.
It has been an enormous pleasure to watch Tiger Woods dominate the PGA, and look forward to him returning to the top of his game.
Moral of the story, I have noticed a huge shift in my fanship as I have gotten older.  You start out being a fan of people that are older than you that you can look up to, and admire.  Now, when I hear reporters talking about players that are too old, and past their prime, they are usually younger than me.  I have become a different type of fan, but don't worry.  I'm not going anywhere.  Go Dawgs, Falcons, Braves, Hawks,  Tiger, and whoever my next favorite Nascar driver is.